Products
"itServe builds standard solutions for standards"
Business processes become more and more specific and dynamic. The associate demand for IT- solutions is changing, too. Static and wide spread mass products are no longer able to meet the new needs. Therefore, itServe offers Software that is based on a general structure but nevertheless can be turned into an individual solution easily. Our products propose efficient solutions to extensive problems!
STEP (Service Transmission End Point)
"The focus on your customers and the business process."
With STEP (Service Transmission End Point), itServe has implemented a solution for linking receivers to the Swissdec distributor. The following objectives and features are essential:
With STEP, itServe has the "connection" between the Swissdec distributor and your processing systems
STEP allows different variants (partial solution and partial integration)
STEP runs in a wide range of IT environments (OS, DBMS, etc.)
STEP offers highest security in ​​web services and web applications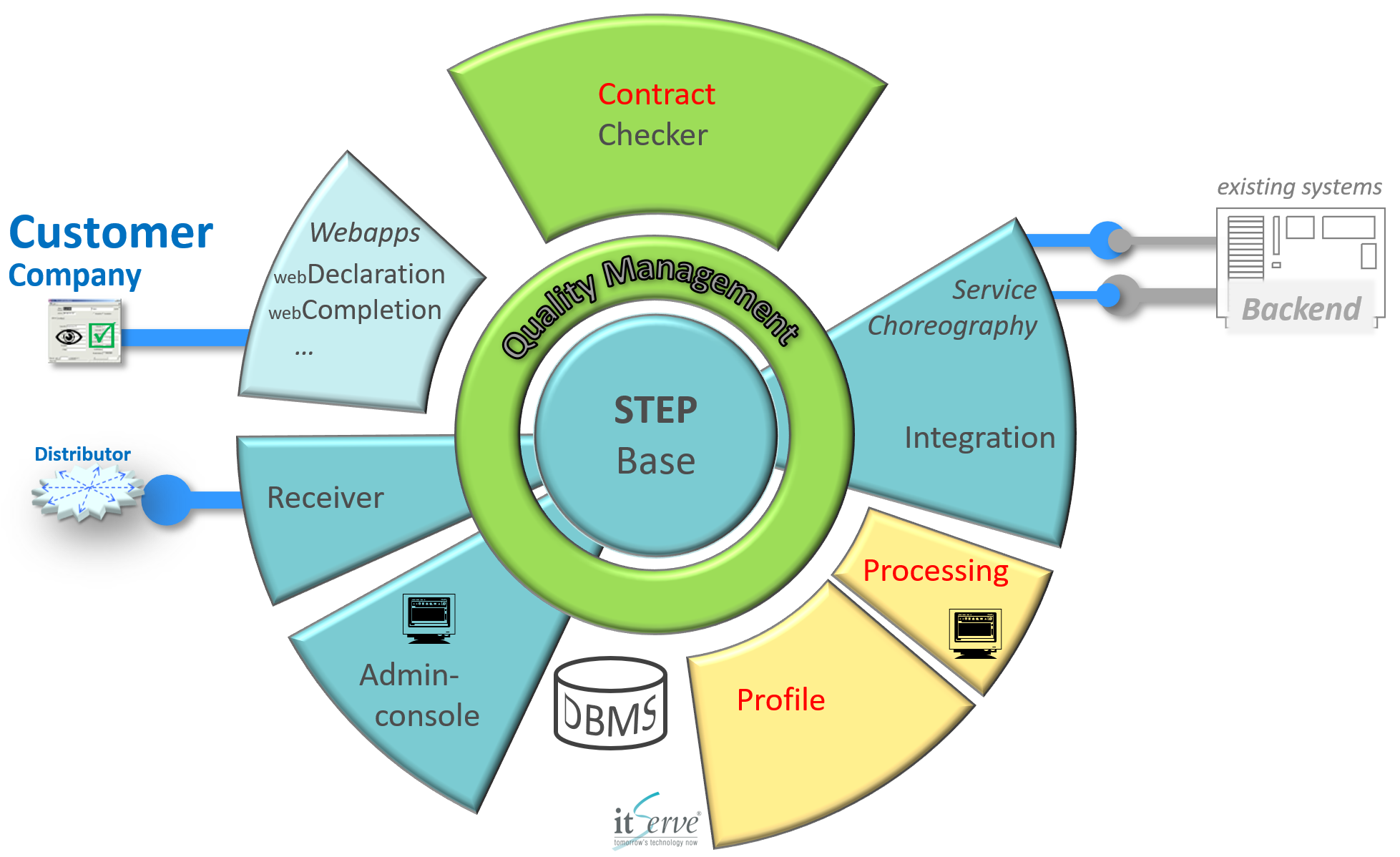 Your benefit
One product for different Swissdec standards (ELM, KLE, SUA, profile, etc.)
A simple and fast market entry for the insurer to benefit immediately from the "network effect"
The introduction of the digitalized processes at the insurer takes place in individual phases. Your backend systems are integrated as required, as STEP is a self-sufficient solution
A proven solution for your digital processes and those of your customers
Operation and maintenance are inexpensive, as no detailed technical Swissdec protocol know-how is required
The flexible product can be adapted to your specific needs if required
Many years of experience in the area of ​​standardization, complex and extensive processes with their data models, internet and security makes it possible for us to build a technically and professionally high-standing product.
Multiple installations showed:
Simple to complex solution and integration scenarios can be realized to the full satisfaction of the expert as well as the IT department
The overall project risk is therefore extremely reduced