STEPrx
Swissdec Receiver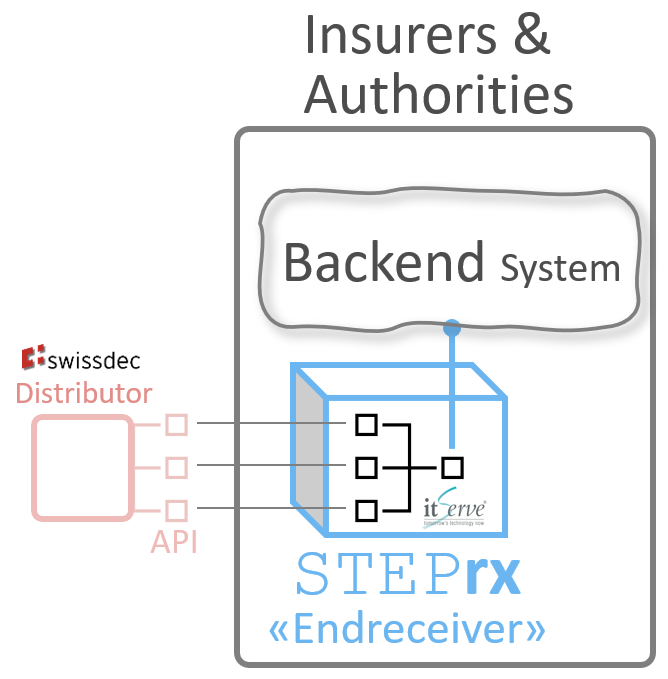 You focus on your customers and the business process
With the STEPrx product, itServe has implemented a solution for coupling to the Swissdec distributor. The following goals and features are essential:
STEP is your link between the Swissdec distributor and your processing systems
STEP enables different variants (partial solution and partial integration)
STEP produces in a wide variety of IT environments (OS, DBMS, etc.)
STEP offers the highest security in the area of web services and web applications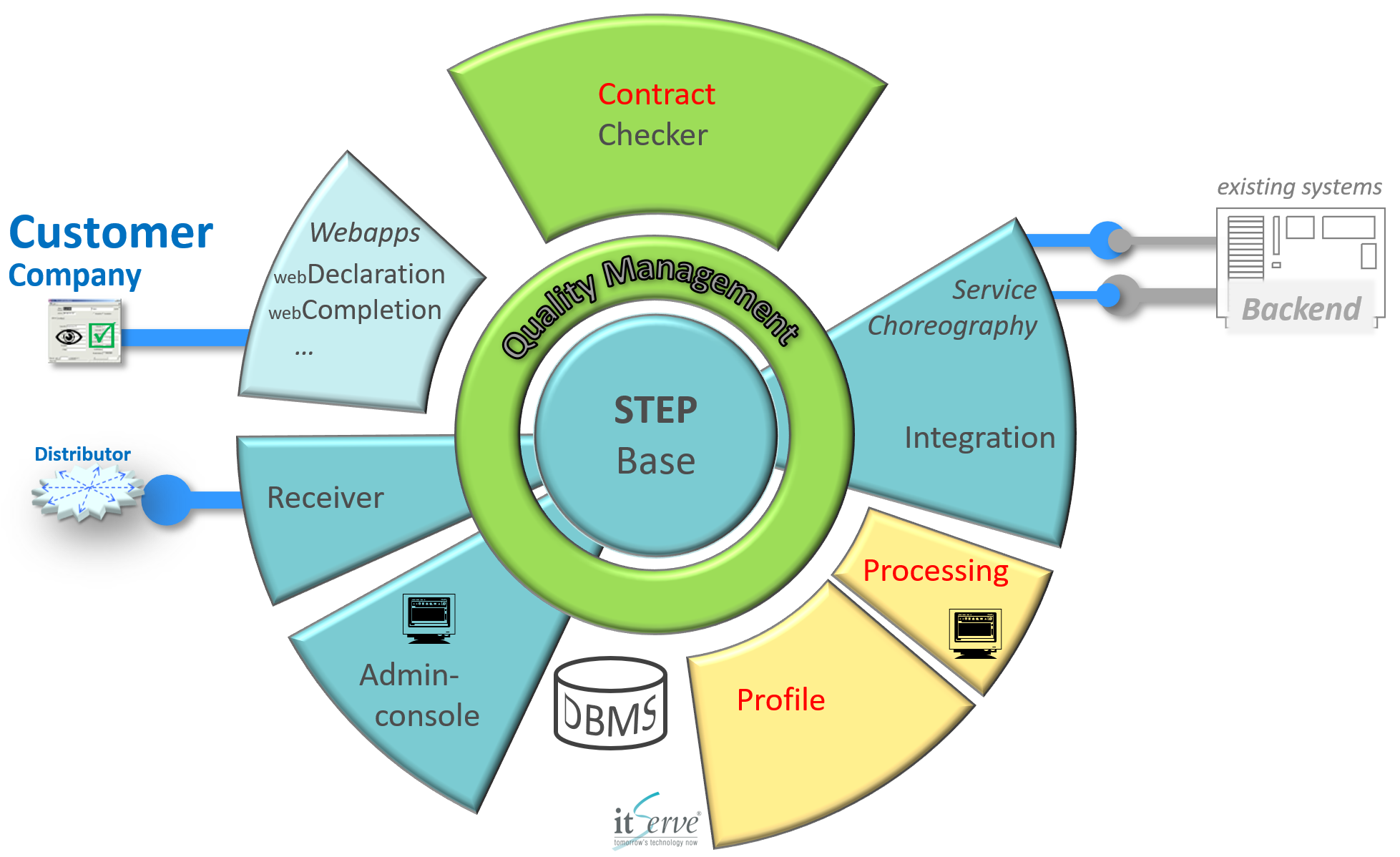 Your benefit
One product for different Swissdec standards (ELM, KLE, SUA, Profile, etc.)
A simple and fast market entry for the insurer to benefit immediately from the "network effect".
The introduction of the digitalised processes at the insurer takes place in individual phases. Backend systems are integrated as required, as STEP is a self-sufficient solution.
A proven solution for your digital processes and those of your customers
Operation and maintenance are inexpensive, as no detailed technical Swissdec protocol know-how is required
The flexible product can be adapted to your specific needs if required
Our many years of experience in the area of standardisation, complex and extensive processes with your data models, Internet and security enabled us to build a technically and professionally superior product.
The existing installations have proven:
Simple to complex solution and integration scenarios can be realised to the full satisfaction of the business and IT departments.
The overall project risk is thus extremely reduced
Multi-Standard & Multi-Domain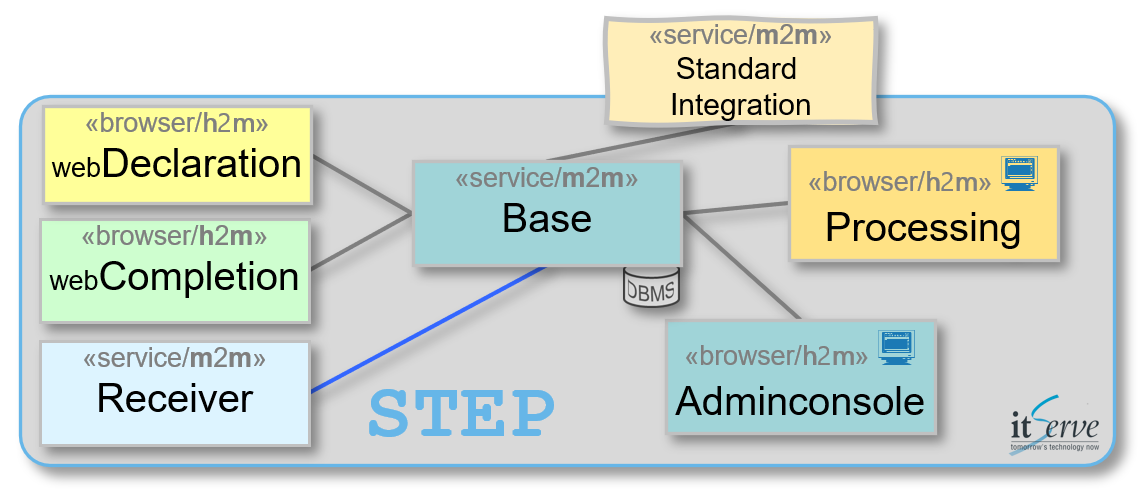 itServe strives to offer a complete product for all Swissdec standards. The admin console and the processing are now managed via an integrated console according to their application character. This console can then be configured for the various use cases.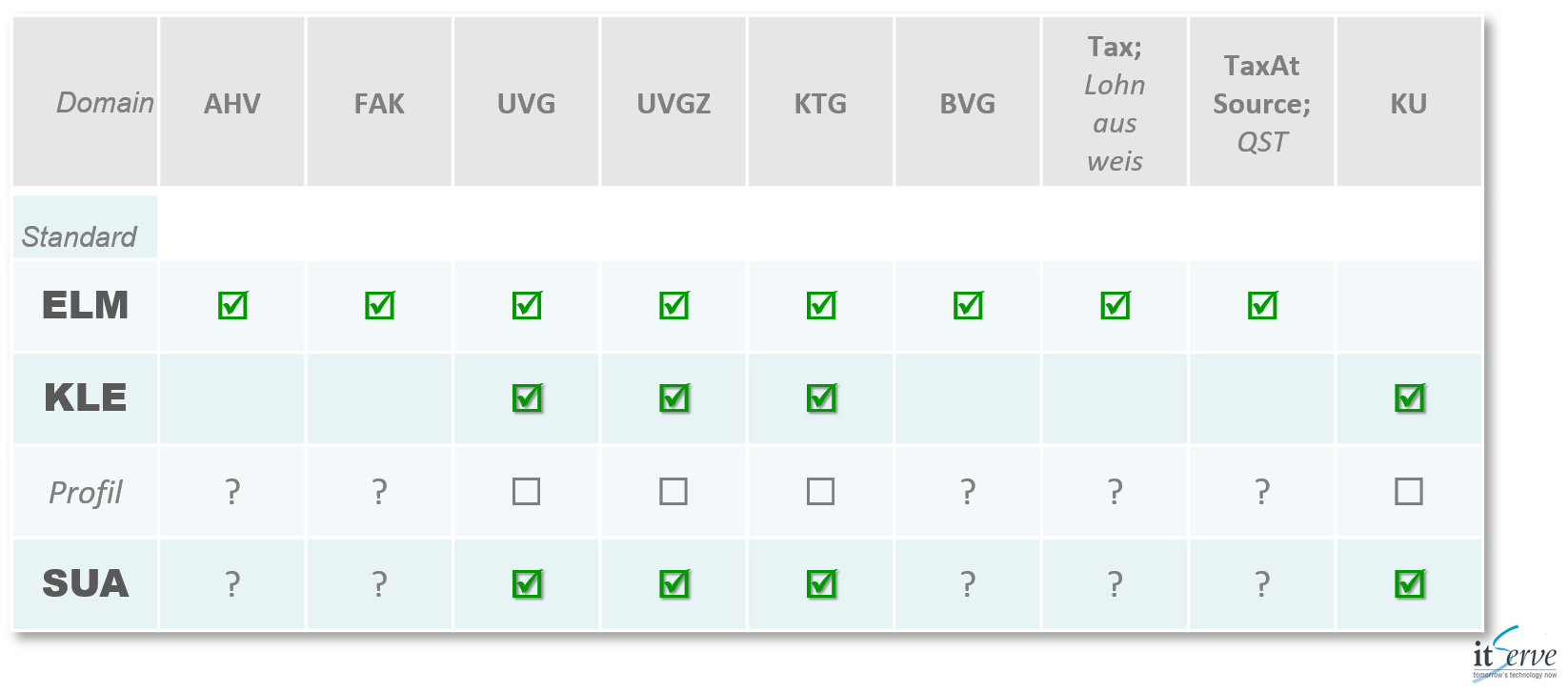 This currently results in a standard/domain matrix with at least 16 applications and various installation variants (for example, everything on one system, ELM and KLE separately, etc.).
Contact step [at] itserve.ch for more information.